Pointy Bits Quilt Pattern Fat Quarter Quilt
Looking for an easy fat quarter quilt pattern with minimal cutting and easy to follow instructions? This quilt pattern is a great showcase your special fat quarters. Maybe you collect fat quarters on your travels, wouldn't this pattern be a great way to show off and enjoy your favorite prints.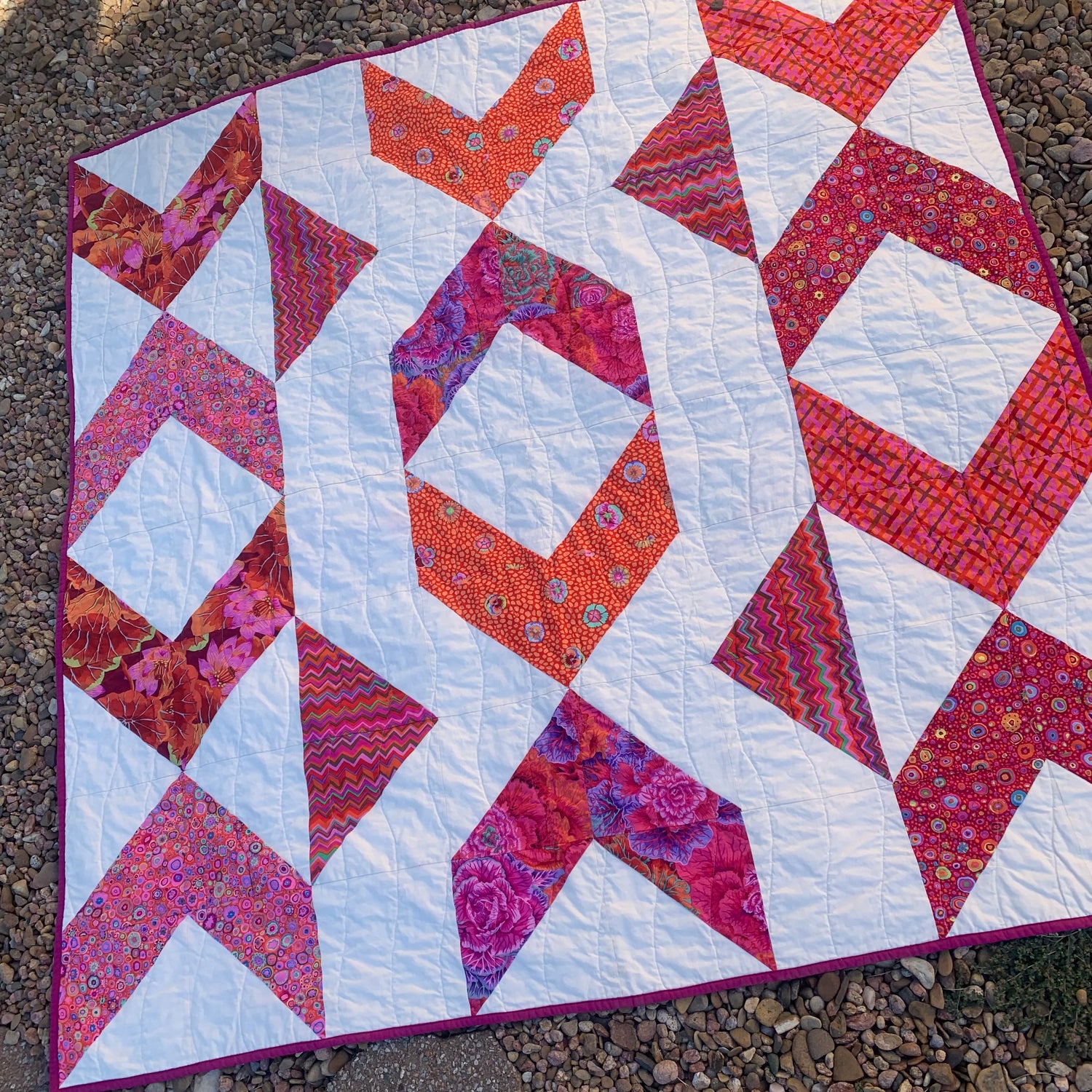 Pointy Bits Quilt
64" x 64"
Fat Quarter Friendly
Easy to Follow Instructions
Download for Free!
Get The Pattern